First strokes of genius – The early days of research
Spotting trends, improving existing products, and coming up with new ideas – this seems the best way to sum up the successful strategy that is the common thread running through the history of research and development at Bosch. It applies to the company's very first product, the magneto ignition device, which would never have been successfully installed in a motor vehicle without the ingenuity of the people working in the new company. The specialists working for Bosch's chief engineer Gottlob Honold came up with many technological highlights that paved the way for the company's success.
1886 - 1900
Courtyard trials – Early days in the workshop
Everybody starts out small. Things were no different for Robert Bosch in November 1886. With just one master craftsman and an errand boy, the "Workshop for Precision Mechanics and Electrical Engineering" was a modest little affair in a courtyard-entrance building in Stuttgart. What we now envisage as research and development was practically unimaginable back then. At that time, Bosch did not have its own product portfolio, so there was not even a starting point for research and development activities. As far as business was concerned, Robert Bosch would later describe this period as "a shambles". Individual orders kept his head above water. In 1897 however, the company had already applied for its first patent – an oscillating sleeve for magneto ignition devices.
1901 – 1925
Honold's spark of genius – First steps
After a series of ups and downs, the small company run by Robert Bosch gradually expanded its workforce to 37 by 1900. Bosch built his first factory the following year, creating space for 200 associates in a modern reinforced concrete building complete with ventilation systems and large windows. However, the new factory did not yet include a research and development department. Robert Bosch had 200 associates by 1904 and as many as 1,000 by 1908. This rapid growth was all thanks to the high-voltage magneto ignition system for motor vehicles, developed by Gottlob Honold, his first chief engineer. It was Honold as well who drew the Bosch logo still used today, the double-T armature, in 1918. In addition to absolute thoroughness and an early promise of uncompromising quality, Robert Bosch and his associates distinguished themselves above all by recognizing trends and creating new products from basic technologies.
1926 - 1932
More irons in the fire – New businesses
When Walter Dorn began work in the physics department of the senior laboratory team in 1924, he wondered "why Bosch wanted me at all. In my naivety, I thought physicists were there to invent things. But everything Bosch was making had already been invented. So why did they need another physicist?" But they did in fact need physicists, because Bosch was then facing a period of profound upheaval. The sales crisis in the automotive market in 1925-1926 led Bosch to diversify its products. In this context, a department was established in 1930 to clarify "through preliminary investigations" which new products were suitable for inclusion in the company's production program.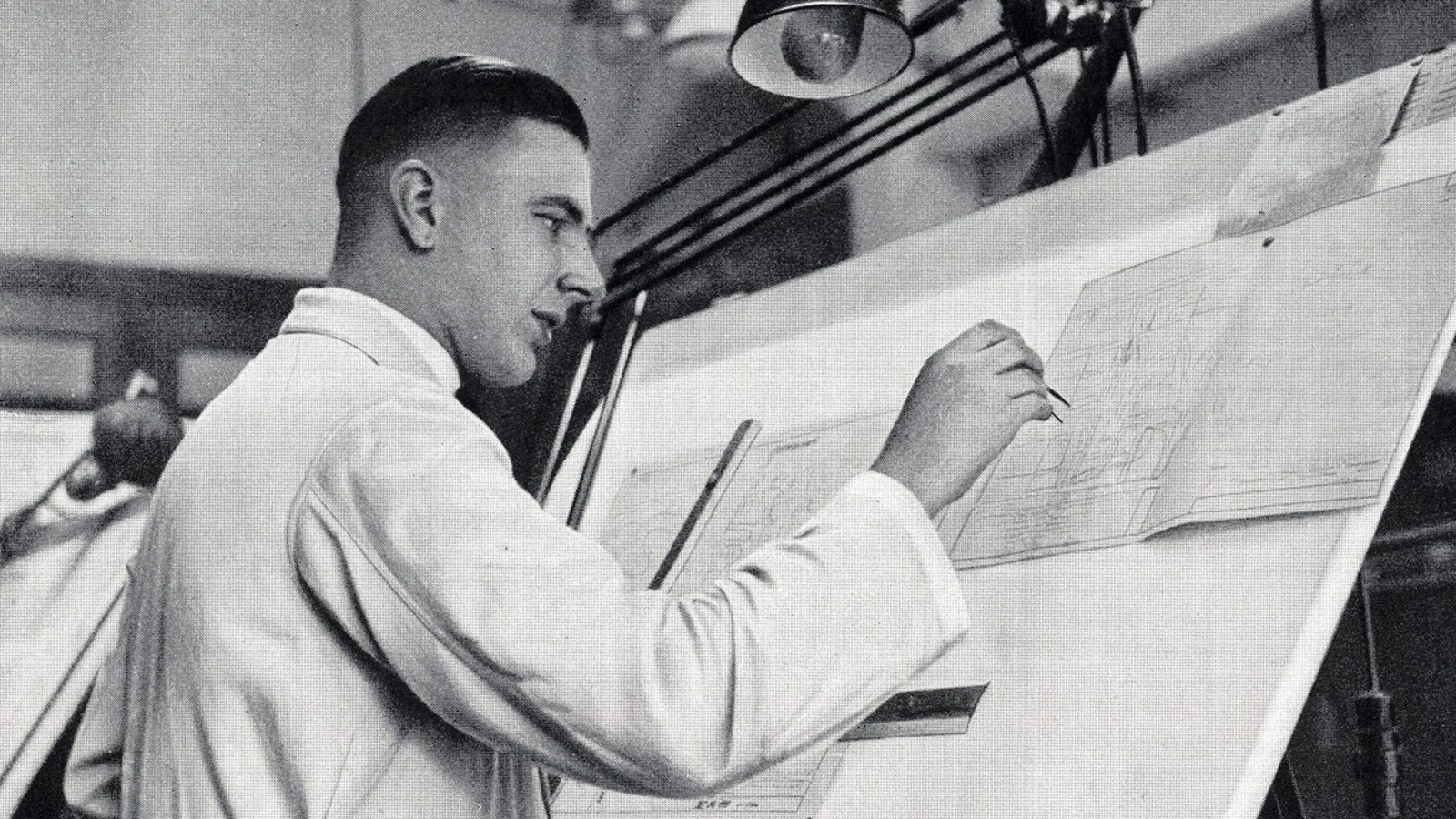 At first, research and development activities barely changed at all under the Nazi dictatorship. Bosch was able to continue its development projects in its established lines of business. But it was not long before the Nazi regime's military plans began to have an impact on a number of research and development activities at Bosch, including gasoline injection for aircraft engines and television technology.
1946 - 1964
Venturing into the unknown – From stop-gap products to electronics
The Allied victory in the spring of 1945 ended the reign of terror imposed by the Nazi regime in Germany. Every helping hand available was needed and at first, the primary goal was to simply produce very simple products. It was essentially the development of individual semiconductor elements as the first electronic components for the automotive sector at the end of the 1950s that paved the way for a promising new area of business.
1965 - 1982
On solid ground – Reorganization
The 1960s brought fundamental changes for Bosch. With the company growing rapidly, the old centralized structure was replaced by the division-based organization still in place today. These far-reaching changes were also evident in more concrete terms. By 1964, the site in Stuttgart had become far too small and Bosch decided to relocate corporate headquarters and corporate research activities to a building complex on the "Schillerhöhe", a wooded ridge around ten kilometers from the city center. This complex was completed in 1969. The innovations of the 1960s and 1970s, such as Jetronic and the anti-lock braking system, fitted in very well with a leitmotif for the development work that Bosch issued under the pressure of the first global oil crisis in 1973, namely to make driving safe, clean, and economical.
1983 - 2005
Developed for every market – Groundbreaking innovations and globalization
During the last two decades of the millennium, researchers and developers were confronted with an increasingly rapid pace of development across the globe. Bosch responded to the challenges this posed with technologies to meet new customer needs, a global R&D organization, new focal areas such as micromechanics, and new future-proof approaches in established areas, such as common-rail diesel injection. In 1983, for example, the EVA system, short for "Electronic Traffic Pilot for Motorists", which laid the foundations for today's vehicle navigation, was presented to the public. In autumn 1993, the Central Research and Advance Engineering Division, now known as Bosch Research, was established. There, research was to begin as usual with brainstorming and, if possible, end with prototype production before it was transferred to the respective division to start volume production.
2006 - 2015
Into the connected world – Energy efficiency and connectivity
When it comes to demonstrating the importance research and development has assumed at Bosch over the last four decades, the statistics speak for themselves. Between 1970 and 2000, the R&D budget increased roughly 15-fold, and its share of sales rose from 5.4 to roughly 8 percent. And since 1970, the total number of associates across all areas of research and development has increased from 5,500 to 59,000. Today, it is more and more a matter of presenting the right ideas and products derived from correctly identified megatrends and not developing them without social or technological prospects for the future. The Bosch Research campus in Renningen near Stuttgart, which opened in 2015, also illustrates the innovative orientation of the company and provides creativity with room to grow, along with guidelines for the development of market-oriented products – so that an idea can really be developed into a success story! With the founding of the Bosch Center for Artificial Intelligence in 2017, Bosch was again preparing to meet the new challenges of the future.